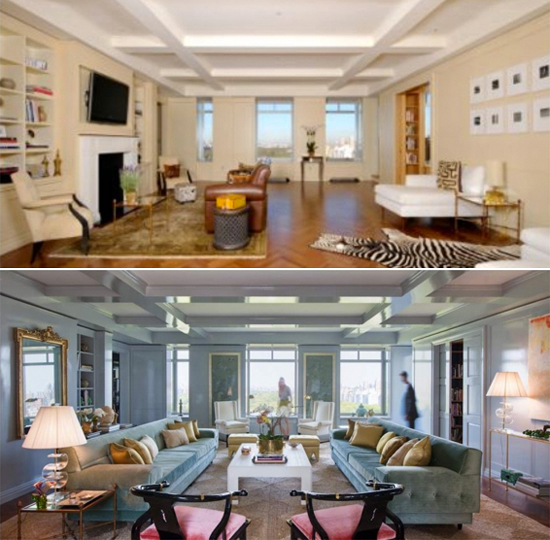 If you own a rental property and want to maximize your rental return, This is a must read.
It is in your best interest to attract and retain good tenants for as long as possible. If your aim is to receive premium rent for your rental you must keep your property updated with the latest amenities which quality renters desire and look for.
The following is a list of the features most coveted by renters. Paying attention to these will help you attract good quality renters and retain them for the long term.
1. Wood Flooring. This upgrade will have a major positive impact.
Ideally, authentic wood is best flooring. The cost can be around $3 per square feet for maple flooring, about $8.50 per square feet for Brazilian wood, and anything in between.

If price is a constraint you can go for laminated plank flooring which costs far less. The cost can be as low as $0.89 per square feet from outlets such as  www.LumberLiquidators.com , www.homedepot.com , or www.lowes.com
2. Increased Storage. No matter if your a owner or a renter, people always need more storage. One way you could tackle this would be to create a walk-in closet in the bedroom by moving the wall back a few feet if the space permits. Or , if your looking for a minimum investment you could at least arrange for optimum use of closets by installing custom built in shelving. A range of shelving solutions can be found at www.thecontainerstore.com , www.homedepot.com and www.ikea.com. All in all, this simple upgrade will cost in the range of $300-$1200 and the response or appreciation which you receive from the renters is going to pay off.
3. Kitchen & Bathroom. You need to take care of every room in the house but an updated kitchen and bathroom is going to impress your renters even more.   How about updating the cabinets and countertops, or a tiled back splash? Your prospective renters are going to be hooked.
Your investment in a tiled backsplash is going to be between $250 and $1000 usually, this of course depends upon the type of tile you select. White subway tile is a tried and known favorite amongst renters and this costs less. If your budget allows then a mosaic glass tile back-splash will be superb.

Placing granite in the rental might not be worth it. Unless you are charging the rent above the market rate you are unlikely to make your money back in reasonable period of time. Let your renters enjoy the feel of granite by using granite counter-top paint kit or laminate materials from Home depot.
3. Moldings. Molding can transform the look and feel of a home by making it seem more luxurious and finely detailed. 
Crown molding is the most popular. The other popular moldings are chair rail and wainscoting. It would also be a good idea to add molding over the windows and to your doorways to have a cohesive look.

If you are on a tight budget, you can go for faux crown molding. The material is usually of faux wood or plastic but the finishing effect is still impressive. It is highly unlikely that your renters are going to climb up with a ladder and check out the molding.
5. Get rid of the Brass. Brass finishes were popular during the 80s but nowadays they stand out as 'outdated' and show that the property does not fit into the modern times and not worth paying premium rent for.
Replace the brass doorknobs, doorknockers, lighting fixtures and cabinet handles with pewter or brushed nickel finishes. These are small updates but ones which will make a huge difference in the eyes of prospective renters as there is an increase in the perceived value.
You might like to undertake all the updates at once, but just having done even one or two of the updates as discussed above will significantly raise the aesthetic appeal of your rental property. However, if you are able to update all of the above mentioned areas you can well expect outstanding results, which will be welcomed by quality renters, with a significant increase in your property value.