RECLAIMED OAK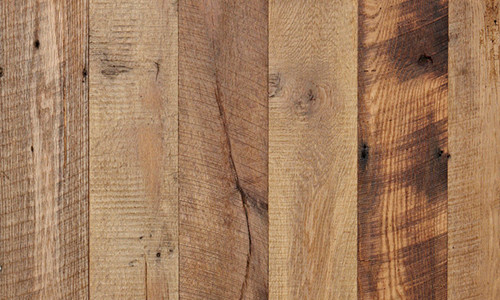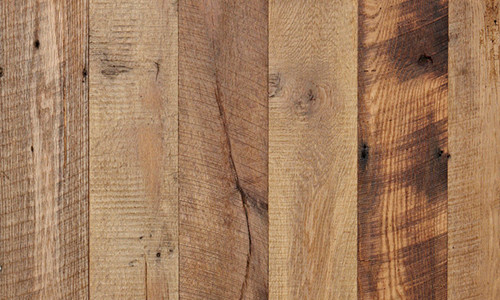 RECLAIMED OAK
Additional information: Oak has a rich American history and prominence in modern design. During the War of 1812, it is reported that a canon ball fired from the British warship, HMS Guerriere, bounced off the side of the oak-hulled USS Constitution, causing little damage to the American Naval ship. Thereafter, the Oak clad ship was affectionately called "Old Ironsides." Oak's remarkable physical properties have provided the country's landscape with Oak timber framed barns, horse fences, wine barrels, and numerous other agrarian elements. The trees sawn for these historic applications were from slow growing, soaring timber stands which provide a grain density and figure that is appreciated by furniture makers and wood workers globally.
Reclaimed Oak offers the original sawn surface inclusive of circular and band saw kerf. Each timber traces its history through saw kerf, ferrous stains, nail holes, checking, and scarring. 
Antique Oak is most commonly re-purposed from the structural members of historic barns, warehouses, and equestrian centers across the Ohio River Valley.